Follow our work on Twitter.
Both our founders, professor Torgrim Titlestad and Vice Chairman and project manager Baard Titlestad are now on Twitter. Follow us today for up to date news and insights into the Foundation's outreach work to conserve, study and disseminate the Norse Saga tradition.
Torgrim www.twitter.com/sagahistory
Baard www.twitter.com/baardtitlestad
SHF chairman, professor Torgrim Titlestad, was appointed knight of the Order of the Falcon by Iceland's president Gudni Th. Johannesson in a ceremony at the Icelandic Embassy residence in Oslo. "It is a great honor for me", Titlestad says. The order was given to honor Titlestad's life long work with the saga heritage.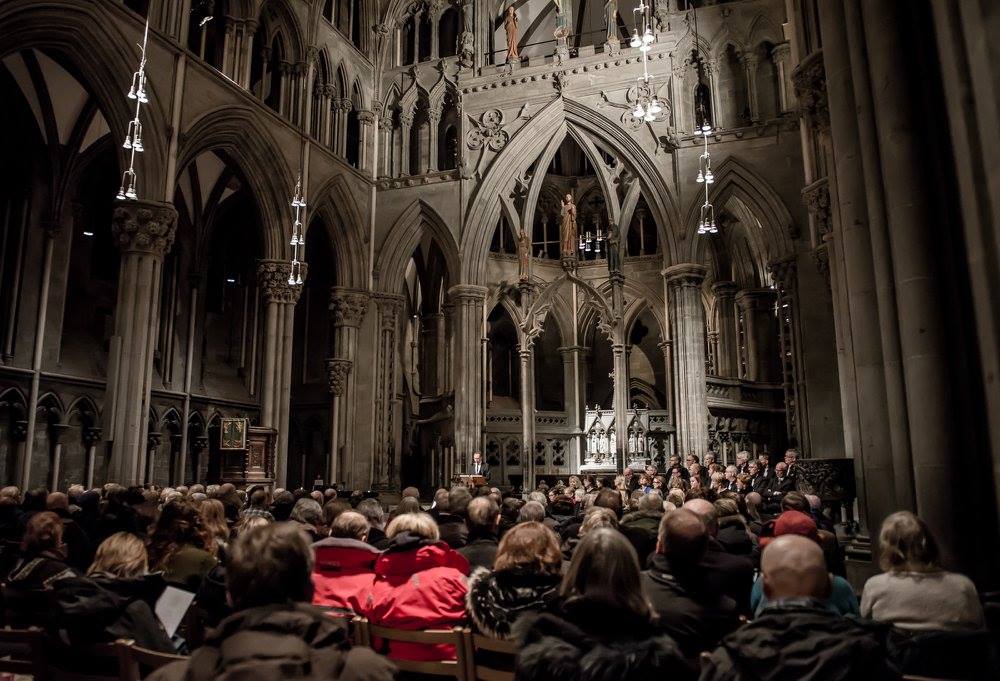 Flatøybok lansert i Nidarosdomen
Det tredje bindet av Flatøybok ble lansert i Nidarsdomen med en to timers lang festforestilling med foredrag og musikalske innlegg. Se mer på sagaheritage.com